Intensive seminar for professionals
The Institute for Philosophy and Leadership offers an intensive seminar for professionals in the age group "late 20s to mid 40s". The intensive seminar is based on our many years of experience in working with the top executives of well-known companies such as the BMW Group, Volkswagen or Wacker Chemie AG, but also in accompanying entrepreneurial families as well as start-up founders.
"You cannot teach a man anything, you can only help him to discover it within himself."
Galileo Galilei
The more responsibility a leader has, the more important is not only his professional competence, but also his personality. Learning to lead oneself is therefore both a prerequisite and one of the greatest challenges for people who want to be self-determined and effective as a leader in high ranking positions.
The intensive seminar "Leadership and Personality" is suitable for you if you are between your late 20s and mid 40s and meet at least one of the following criteria:
You are willing to reflect and challenge your own personality as a resource for your work as a leader.
You have already worked in a leadership position for at least 3 years.
You have held significant technical responsibility in a company for at least 3 years and will be moving into a leadership role in the foreseeable future.
You have (co-)founded a company and have operational responsibility.
You will be the successor in a family business or have already done so.
You are faced with the question of whether you want to assume leadership responsibility in your family's company in the foreseeable future.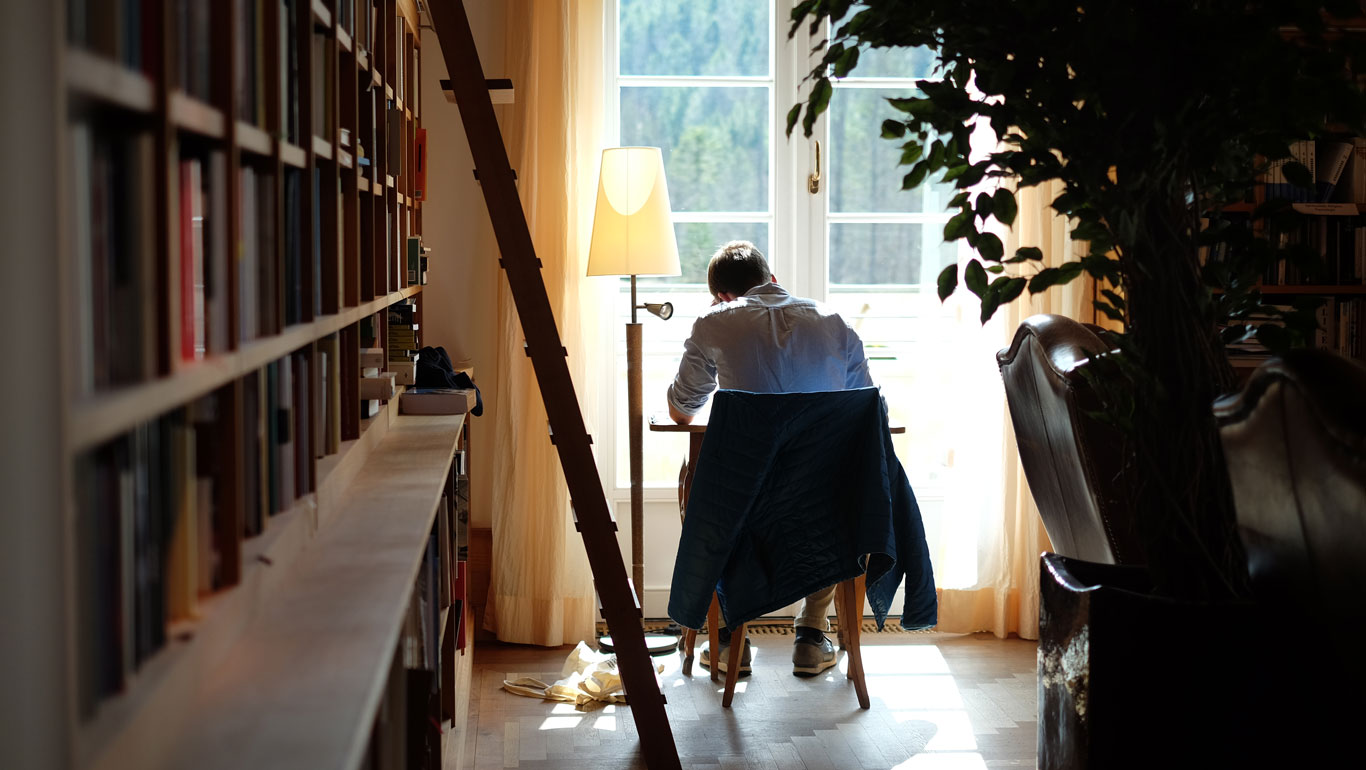 Contents of the intensive seminar
The intensive process in the intensive seminar is based on exercises and content that come from philosophy, psychological leadership research and from the tradition of the Jesuit Order, which has been training and accompanying leaders in top positions since its foundation over 450 years ago. During the intensive seminar you will learn
Methods of dealing in a structured way with personal-existential questions that you will be confronted with as a leader.
Methods of perceiving and reflecting on your own basic motives, biographical imprints and personal developments that influence your ability to make decisions and act in a leadership role.
The constructive and self-critical handling of personal projects and life goals, so that you are able to pursue self-determined goals out of your inner drive.
Methods of meditation and self-awareness, which enable you to come to a distance from emotions, inner tensions and impulses to act, so that you can make appropriate decisions even in challenging situations.
Ways of dealing consciously and reflectively with yourself and other people, so that you can give yourself and others orientation and lead effectively even in high-stress phases.
You will receive a thorough introduction to mindfulness meditation. The meditation is complemented by elements from the yoga tradition. In the daily schedule of the intensive seminar, periods of individual work for self-reflection alternate with workshops in a group. You will receive daily impulses to support you in the process of self-reflection. In addition, there is the possibility to deepen certain topics in individual sessions with the seminar leaders.
The intensive seminar is led by Prof. Dr. Michael Bordt SJ and Johannes Lober MA, MBA in German. You are welcome to speak English if you wish but you should be able to understand German.
If you would like to apply for participation in an intensive seminar, please contact the german webside for futher information.
As a non-profit organization the Institute for Philosophy and Leadership uses all its earnings for the education and personal development of young people with exceptional leadersip talent.
Cooperations Companies such as Deutsche Telekom AG, Volkswagen, Wacker Chemie AG, Porsche Consulting GmbH, Bain & Company, DZ Bank AG, IBM Corp. or inveox GmbH have had their future leaders trained in our intensive seminar.